Fri, 31 Jul 2020 23:50:24
Alrisda
We all avoid stepping out of the house because of the ongoing pandemic. In the midst of all this, most of us become something new and creative that can help care for our personalities. One such thing is learning a new language that can open gates to endless opportunities.
Learning a new language is now quite easy, thanks to the hundreds of language learning applications available on the Google Play Store. However, choosing the best language learning application can be a busy task because there are so many good applications.
Here, we have compiled a list of 7 of the best language learning applications for Android that can help you achieve all your language learning goals.
Read More: 9 Best Parental Control Applications for Android and iOS 2020
7 Best Language Learning Apps For Android, iOS In 2020
Duolingo
Memrise
Drops: Language learning and more
Rosetta Stone
Beelinguapp
HelloTalk
Busuu
1. Duolingo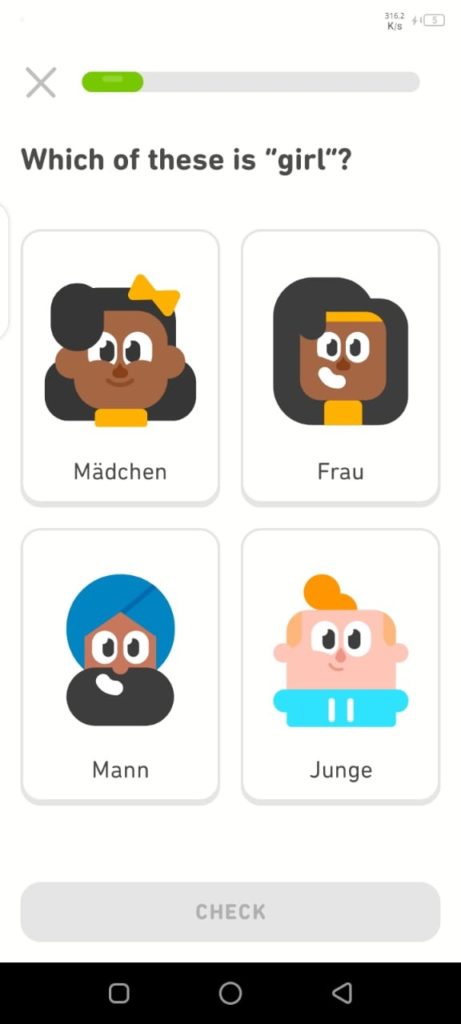 With more than 100 million downloads on the Google Play Store, Duolingo can be considered one of the best language learning applications. After you open the application, it asks you to choose your language and intentions.
This application offers four different language learning goals, including Casual, Regular, Serious, and Crazy. You can always change the destination according to your needs. It has a friendly tutorial interface where you are supposed to identify items by recognizing images. This application utilizes the best way to learn languages, namely through pictures and fun activities.
You can add other languages to the application and start practicing. Language has about eight levels depending on the difficulty.
2. Memrise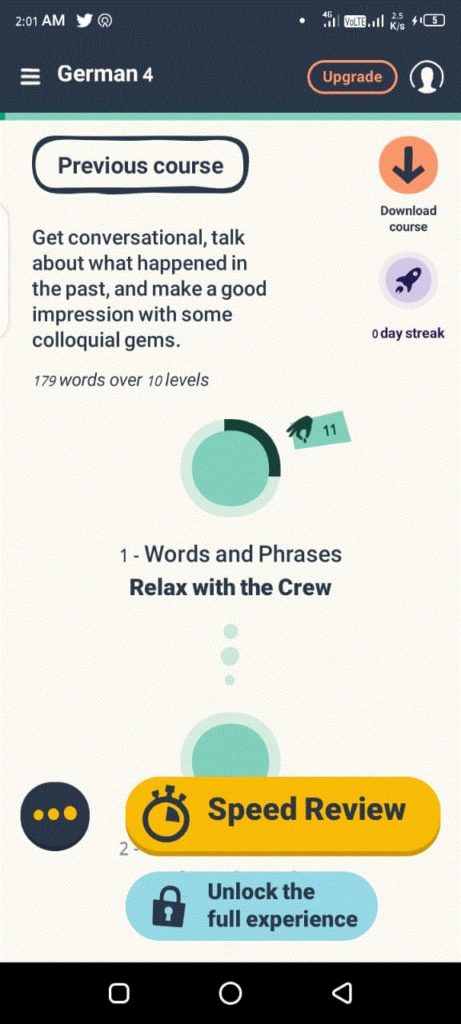 Memrise is another language learning application that can help you get orders from new languages. You must choose a level, e.g., Primary or intermediate when you start studying. This application provides several login options, including Facebook, email, and Google.
You can set a learning reminder for a certain time in the application. This application shows different words from the chosen language along with the correct pronunciation. The best part about this application is having videos from native speakers to practice pronunciation
After showing you four words, the application tests what you have learned from the lesson. The application also shows you learning outcomes, and you can visit leaderboards to track your progress.
3. Drops: Language learning and more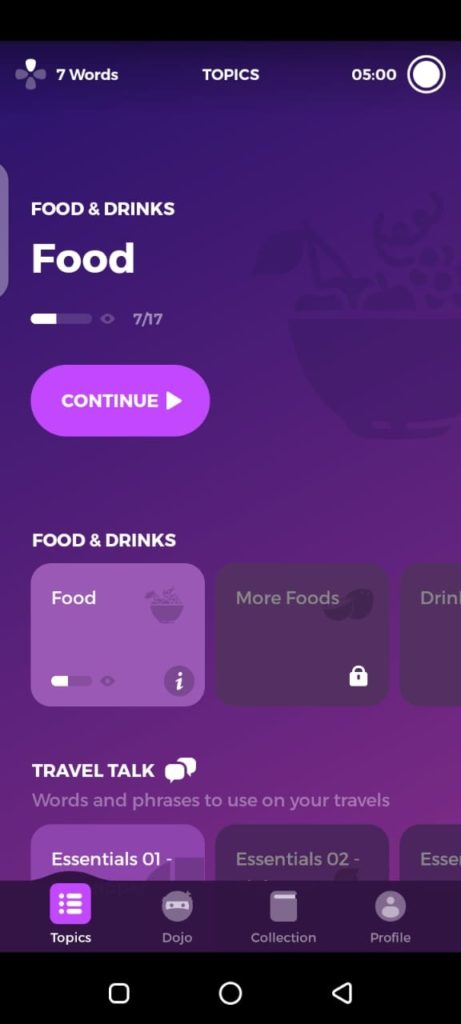 We can't miss mentioning Drops when talking about the best free language learning application for Android. This application gives you more than 20 languages to learn. It has three different levels of language learning, including Beginner, Intermediate, and Advanced.
Drops can be said to have the most interactive user interface and a unique way to make people learn languages. You must first memorize a word and its meaning, and then you must match the word with the right picture.
You can decide the time you want to offer for your language learning class. In an average class of 5 minutes, you can learn up to 8 to 10 different words based on your speed. This app even gives awards if you don't miss your streak and attend classes every day.
4. Rosetta Stone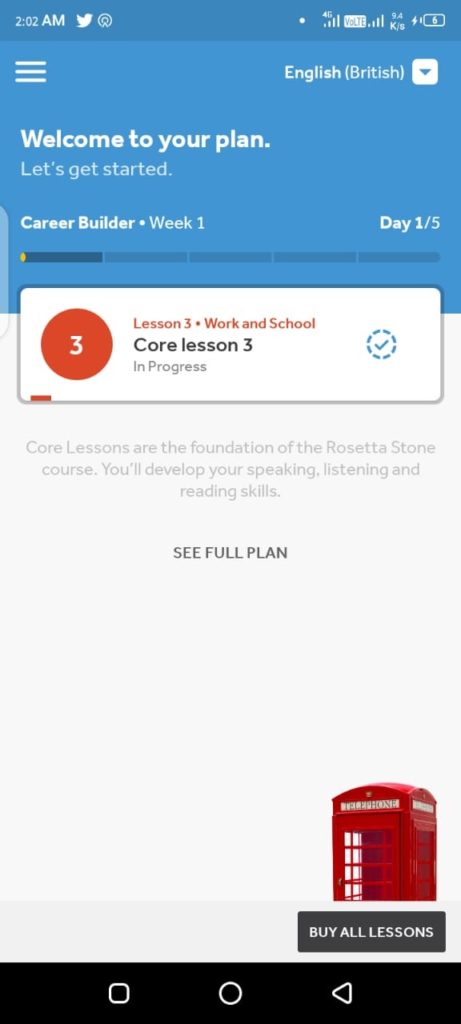 Rosetta Stone can be said to be the easiest language learning application to use because it has different language learning courses and plans for different people. Say you are at an intermediate level in any language, Rosetta will offer a variety of special packages.
These courses can continue for up to six weeks, depending on the length of the course and the time invested in learning. In the free version of the application, you get 30 minutes of learning every day. You can even adjust the narrator's voice to suit your preferences at Rosetta Stone.
However, you must purchase a Rosetta Stone premium subscription to access all lessons.
5. Beelinguapp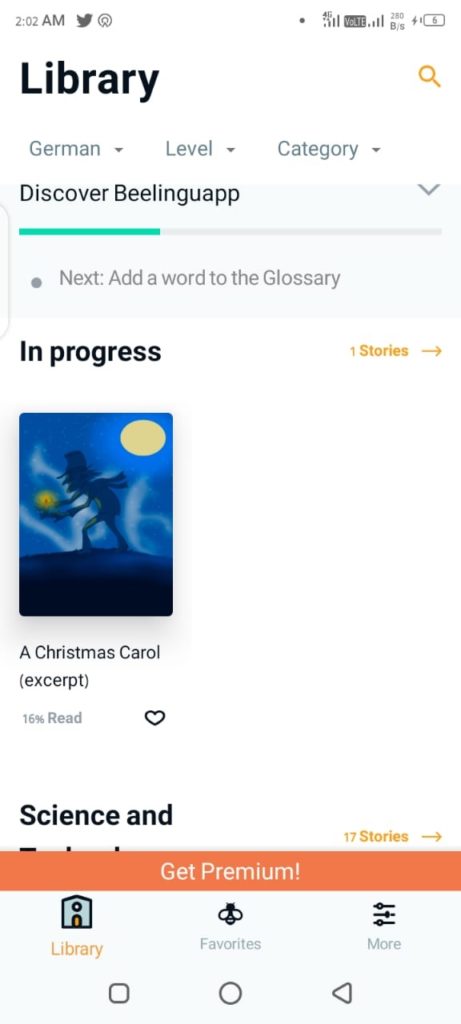 This lightweight application has a good interface because Beelinguapp gives you short stories, articles, and other writing to learn new languages. Most articles are under the free language learning section of the application.
The best part about this application is that you can read and listen to stories in various languages. The first screen shows the text in the language you want to learn, and the second screen shows the English translation.
You get 30 minutes of learning every day, and after that, you should answer four questions about the text. The only drawback of this application is that you will find some advertisements while learning, which can be annoying.
6. HelloTalk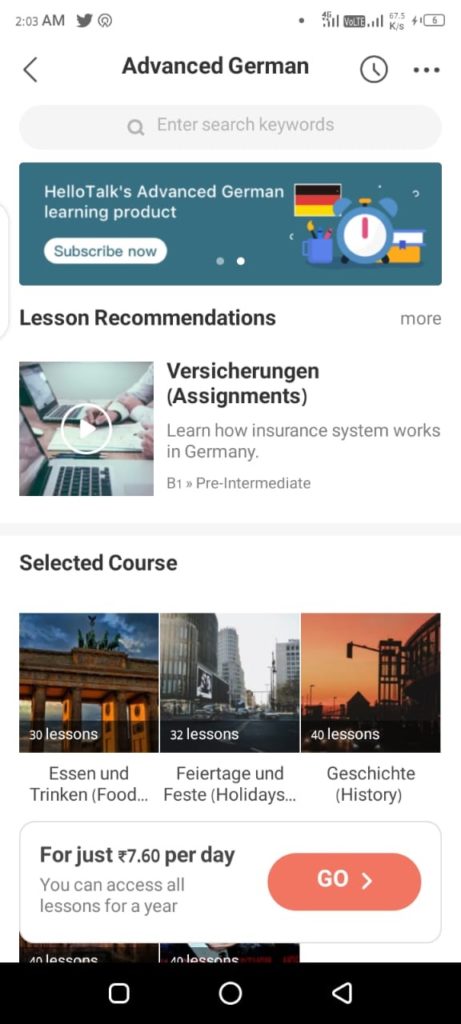 The Hellotalk language learning application gives you the freedom to connect with more than 20 million people worldwide and learn the language you want. Interacting with someone is the best way to learn languages.
This application acts as a conversation exchange channel where you can easily understand pronunciation and another technical related language with native speakers.
After creating a profile and setting requirements, you will have many matches to connect. However, most matches require a premium subscription to function, so functioning as a weakness because finding a valid match in the free version is a difficult task.
7. Busuu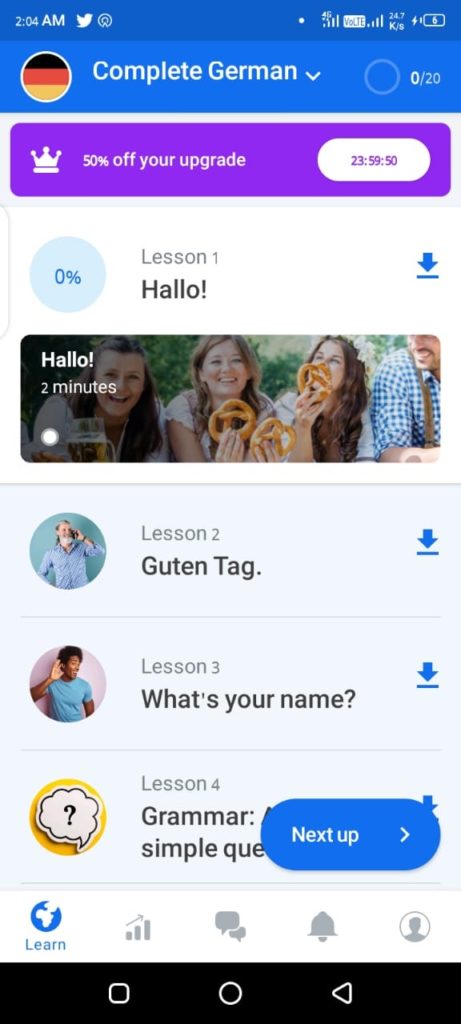 Busuu is one of the most popular free language learning applications, with more than 10 million downloads on the Google Play Store and a 4.5-star rating. This application has several login options, including Google and Facebook.
You can decide on the level of language learning in applications that are categorized as A1, A2, B1, B2, and so on. After entering all the details in the application, you will begin to learn important words in the desired language.
The level becomes difficult according to your daily progress, and you can also track your performance in the application.
Read More: 7 Best Free VPNs for Android in 2020
The application mentioned above is the best language learning software available until now. You can try one of them as you wish to learn new languages and develop your skills. Apart from that, you can also use premium subscriptions to develop advanced skills. Be sure to revisit our list after a while to hear about the new and fantastic language learning application.
Keywords: language apps free, language apps best, best language learning apps 2020, best language learning apps free