Fri, 07 Aug 2020 19:03:44
Alrisda
Initially, the COD Season 9 update was supposed to be released at the end of this week, which got a lot of fans excited. However, unfortunately, players will have to wait even longer to try out the fantastic new content in the game. That's because the Call of Duty Mobile Season 9 update has been delayed.
To be clear, Activision has never announced an official release date for the Season 9 update. However, the fact that the Season 8 Battle Pass ends on August 7, 2020, makes players believe that the season 9 update will arrive at the end of this week.
Read More: Call Of Duty Mobile Season 9 Leaks: Release Date, New Battle Royale Map & More
However, when you visit the Battle Pass Season 8 page now, you will see that there are still two days left before the end of season 8 BP. So, you could say Call of Duty Mobile is extending Season 8 for the next few days.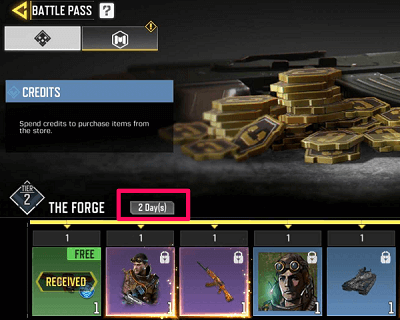 Additionally, Call of Duty Mobile confirmed on the Reddit forum that season 9 will be released in early mid-August. However, they haven't been able to tell us the exact release date.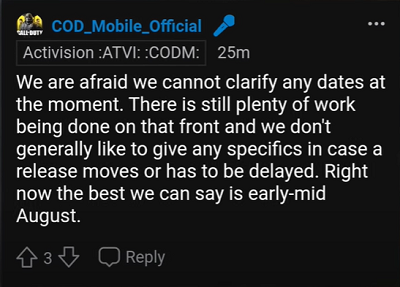 The news of the delayed Call of Duty Mobile Season 9 has angered many players. On the other hand, many players understand that releasing lots of new content without bugs can be difficult. So, sometimes, delays are common.
Read More: Valorant Bug Aggressively Demoting Players In Ranked Mode
Keywords: call of duty mobile leaks, leaked call of duty mobile game, leaked call of duty mobile updates, leaked call of duty mobile 9, call of duty mobile 9 release date